News, Research Progress, and More
We will share updates on this page of how your donation is helping our efforts in finding a cure and spreading awareness. Thank you once again for your support.
Team Rosalia was established in 2015. We walk every year with Alzheimer's NJ in honor of Rosalia Dattolo and the millions of others who suffer from Alzheimer's disease. We are proud to announce that together as a team, we have raised over $25,000.00 in three years. These funds are well spent, educating and supporting NJ individuals and their families. We will walk again this year on September 30, 2018 at Skylands Regional Walk College of St. Elizabeth, making a difference one step at a time.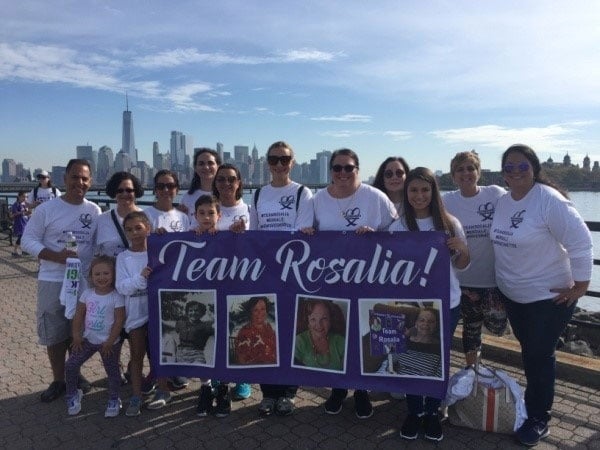 Brain Health Institute at Rutgers University
The Brain Health Institute at Rutgers University has a newly established
Alzheimer's disease center.
They are focused on clinical research and patient care to study the causes and treatments of Alzheimer's with a goal of finding a cure.
Stay tuned for more information and please donate to our cause of connecting together for a future without Alzheimer's disease!